Time for some mini-reviews! What are mini-reviews, you ask? As the title suggests, these are short reviews, consisting of one paragraph tops, about a book. It's a way to catch up on the books I've read a while ago, but never got around to reviewing.
Guantanamo Boy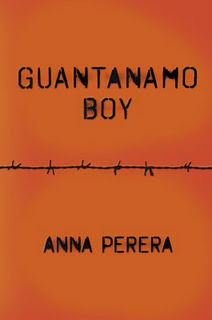 Title: Guantanamo Boy
Author: Anna Perera
Genre: Young Adult, Contemporary, Realistic Fiction
Rating: 3 stars
Purchase: Amazon
Khalid, a fifteen-year-old Muslim boy from Rochdale, is abducted from Pakistan while on holiday with his family. He is taken to Guantanamo Bay and held without charge, where his hopes and dreams are crushed under the cruellest of circumstances. An innocent denied his freedom at a time when Western boys are finding theirs, Khalid tries and fails to understand what's happening to him and cannot fail to be a changed young man.
Review: Story is eye-opening and thought-provoking. It's not a book I'd normally pick up, but it's an intriguing read all the same, and inspired by true events. At times, the realism was almost too much. The book was harsh, the torture sickening. The writing and characterization could've been a bit better though. It took a while to get into it though.
Scarlet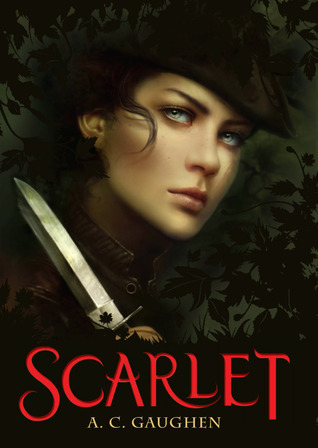 Title: Scarlet
Author: A.C. Gaughen
Genre: Young Adult, Fantasy, Historical Fiction
Rating: 5 stars
Purchase: Amazon
Many readers know the tale of Robin Hood, but they will be swept away by this new version full of action, secrets, and romance.

Posing as one of Robin Hood's thieves to avoid the wrath of the evil Thief Taker Lord Gisbourne, Scarlet has kept her identity secret from all of Nottinghamshire. Only the Hood and his band know the truth: the agile thief posing as a whip of a boy is actually a fearless young woman with a secret past. Helping the people of Nottingham outwit the corrupt Sheriff of Nottingham could cost Scarlet her life as Gisbourne closes in.

It's only her fierce loyalty to Robin—whose quick smiles and sharp temper have the rare power to unsettle her—that keeps Scarlet going and makes this fight worth dying for.
Review: This book was pretty amazing. I LOVE Robin Hood. It's always been one of my favorite stories, and I loved this fresh take on it, with Scarlet posing as a boy in Robin Hood's gang of thieves, and slowly falling for Robin. Robin was amazing too. This is one of the best romances I've read in a while. Great story!
The Stubborn Dead
Title: The Stubborn Dead
Author: Natasha Hoar
Genre: Fantasy, Paranormal, Ghosts
Rating: 4 stars
Purchase: Amazon
Rachel Miller thought her next job was a run-of-the-mill haunting. As a member of the Order of Rescue Mediums it's her duty to release trapped spirits from the earthly realm. But when called to client Sylvia Elkeles's house, she finds a wraith who doesn't act like he should.

The Order considers the wraith an extreme threat and Rachel may be forced to use a barbaric ritual to free him—a ritual that comes with a heavy personal price. If she fails to humanely release the wraith, she'll have her supernatural abilities bound.

When Janus Ostara—local supernatural mob boss—shows up demanding her attention, and Sylvia keeps secrets that may place Rachel in mortal danger, she doesn't need her abilities to know something darkly sinister is at play.

Between uncovering Sylvia's disturbing motives, and avoiding Janus, Rachel has enough on her hands without dealing with a wraith who may not realize he's supposed to be dead…
Review: The book drops us right into the middle of the story. The action picks up from the start, and the book turned out to be a lot more fun than I thought it would be. Rachel is an intriguing protagonist. She has a great sense of humor, and she's pretty awesome at what she does. The entire worldbuilding of this book was great, including the Order of Rescue Mediums, and the lore behind that.