Time for some mini-reviews! What are mini-reviews, you ask? As the title suggests, these are short reviews, consisting of one paragraph tops, about a book. It's a way to catch up on the books I've read a while ago, but never got around to reviewing.
The Originals: The Rise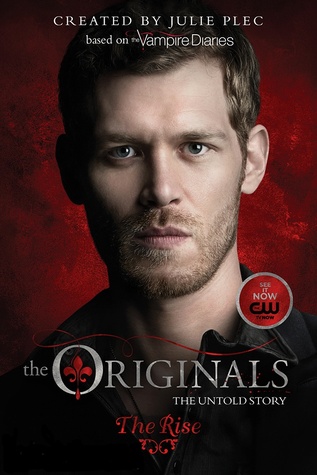 Tite: The Originals: The Rise
Author: Julie Plec
Genre: Vampires, Paranormal, Young Adult

Rating: 4 stars
Purchase: Amazon

Family is power. The Original vampire family swore it to each other a thousand years ago. They pledged to remain together always and forever. But even when you're immortal, promises are hard to keep.

Arriving in New Orleans in 1722, Original vampire siblings Klaus, Elijah and Rebekah Mikaelson believe they've escaped their dangerous past. But the city is lawless, a haven for witches and werewolves unwilling to share territory. The siblings are at their mercy…especially after Klaus meets the beautiful and mysterious Vivianne. Her impending marriage is key to ending the war between the supernatural factions—and Klaus's attraction to her could destroy the uneasy alliance. As Elijah works toward securing a piece of the city for his family, and Rebekah fights her unexpected feelings for a French captain, will Klaus's volatile desires bring their world crashing down—and tear them apart for good?
Review: Whereas the TV-series for "The Originals" focuses on the present life of our Originals family, in particularly Klaus, Elijah and Rebekah, this spin-off book series focuses much more on the past, on their history of the first time when they came to New Orleans in 1722. The book is an enjoyable read, much more so than the Vampire Diaries books that inspired the series to begin with (although, since they're written by a different author, that probably shouldn't come as a surprise). The characters are a little different than in the show though: Klaus is in love, for example, and he could destroy an alliance by falling for her. Klaus in love is a different kind of beast. Overall, the Originals seem a lot more hopeful and less angry and bitter than they do in the TV series. An interesting start to the new series.
The Dagger in the Desk (Lockwood & Co #1.5)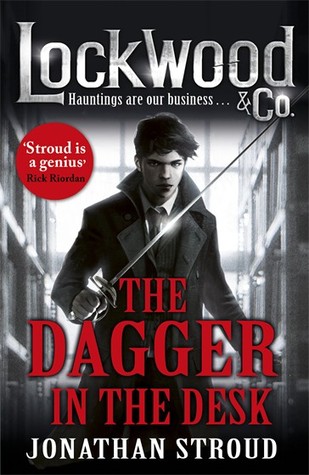 Tite: The Dagger in the Desk (Lockwood & Co #1.5)
Author: Jonathan Stroud
Genre: Middle Grade/Young Adult, Fantasy, Ghosts

Rating: 5 stars
Purchase: Amazon

A thrilling new case for London's most talented psychic detection agency—from the global bestselling author of the Bartimaeus Sequence.

In London, a mysterious and potentially deadly ghost is stalking the halls of St Simeon's Academy for Talented Youngsters. It lurks in the shadows, spreading fear and icy cold – and it carries a sharp and very solid dagger…

The headmaster wastes no time in enlisting the help of ghost-hunters Anthony Lockwood, Lucy Carlyle and George Cubbins.

Can Lockwood & Co. survive the night and save the day?
Review: After solving the puzzle of The Screaming Staircase, our three favorite ghost hunters, Lockwood, Lucy and George, get handed a particularly interesting but potentially deadly case by the headmaster of St. Simeon's Academy for Talented Youngsters. As usually, the plot is original, has so many surprising twists I can't count them on two hands, and it holds true to the lore and atmosphere I've come to live in the Lockwood & Co books. I'd read anything just to be able to spend some time with this adorable characters and their dark, twisted and entertaining world. The only thing I can say is that it was too short, and that I want the third book soon. Like, now.
Soul Crossed (Of Demons and Angels, Book 1)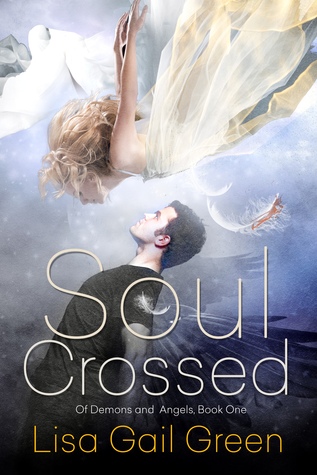 Tite: Soul Crossed (Of Demons and Angels, Book 1)
Author: Lisa Gail Green
Genre: Young Adult, Romance, Fantasy

Rating: 2 stars
Purchase: Amazon

One Demon.

One Angel.

One Soul.

Josh lived a reckless, selfish life, so upon his death, escaping the eternal torments of Hell by assuming the role of a powerful, soul-corrupting demon is an easy choice. His first soul assignment doesn't seem too hard: the mortal Camden is already obsessed with weapons, pain, and torture. If only Josh wasn't distracted by Cam's beautiful friend, Grace.

Grace never expected to die violently at age sixteen, but now she's an Angel, responsible for saving a soul. She can already see past Camden's earthly flaws, so the job should be be easy. If only that handsome, playboy Josh would stop getting in the way.

It's forbidden for an Angel to be with a Demon, so if Josh and Grace stop resisting each other, the results would be disastrous.

And only one can claim Cam's soul.
Review: I loved the cover – seriously, how gorgeous is it – and so I wanted to give this book a shot. Uhm. Well, it didn't turn out the way I expected at all. There's insta-love (I hate insta-love), the main character is a total Mary Sue, the ending is predictable, the characters are mostly egocentric and their "love" isn't real love at all, and the first few chapters consist of several time jumps, which makes it impossible to connect to the characters. Wouldn't recommend.