Time for some mini-reviews! What are mini-reviews, you ask? As the title suggests, these are short reviews, consisting of one paragraph tops, about a book. It's a way to catch up on the books I've read a while ago, but never got around to reviewing.
Ghost Camera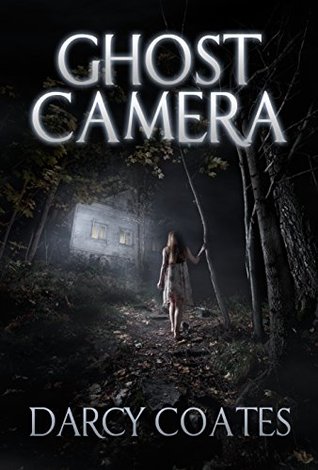 Tite: Ghost Camera
Author: Darcy Coates
Genre: Horror, Fantasy, Paranormal

Rating: 2 stars
Purchase: Amazon

A small number of cameras have the ability to capture ghosts on film. This gift comes at a steep price; the ghosts are resentful and hungry, and the cameras offer them a rare chance to reach their favourite prey… humans.

Jenine didn't know any of this when she found an abandoned Polaroid camera in a lighthouse. At first she assumes the ghostly shapes in the photos are a glitch or a prank – but then the spirits begin to hunt her down, and she's forced into a deadly race to free herself from the camera's curse.
Review: Main character Jenine lacks personality – she's about as interesting as a cardboard figure. Everything happens to her, and she doesn'tset anything in motion herself. Her best friend Bree is far more interesting and should've been the main character. The story is all right but a little predictable.
The Betrayed
Title: The Betrayed
Author: Heather Graham
Genre: Paranormal Mystery, Ghosts
Rating: 4 stars
Purchase: Amazon
Sleepy Hollow isn't so sleepy anymore…

One night, New York FBI agent Aiden Mahoney receives a visitor in a dream–an old friend named Richard Highsmith. The very next day he's sent to Sleepy Hollow because Richard's gone missing there.

Maureen–Mo–Deauville now lives in the historic town and works with her dog, Rollo, to search for missing people. She's actually the one to find Richard?or more precisely his head, stuck on a statue of the legendary Headless Horseman.

Mo and Aiden, a new member of the Krewe of Hunters, the FBI's unit of paranormal investigators, explore both past and present events to figure out who betrayed Richard, who killed him and now wants to kill them, too. As they work together, they discover that they share an unusual trait: the ability to communicate with the dead. They also share an attraction that's as intense as it is unexpected, if they live long enough to enjoy it!
Review: Aiden and Mo make an interesting pair, but unfortunately it takes a long time for the two of them to connect. Aiden struggles with his abilities, and as thus he makes an intriguing character. The murder mysteries are good too, and as usual, Graham crafts an engaging paranormal mystery. Unfortunately I found it difficult to connect with Aiden and Mo – although interesting, they were also somewhat obnoxious and I doubt I'd like them if they were real people.
The Way of All Flesh
Title: The Way of All Flesh
Author: Tim Waggoner
Genre: Horror, Zombies
Rating: 4 stars
Purchase: Amazon
In a world where zombies battle the living, which is more terrifying?

David is trapped in a nightmarish version of his hometown, pursued by crimson-eyed demons and insane cannibals, with no idea how he got there. At every turn he's taunted by a mysterious youth named Simon who knows far more than he lets on.

David's sister, Kate, fights for survival in a word decimated by flesh-eating zombies – and her brother's one of them. She's determined to put a bullet in David's brain to set him free.

Nicholas Kemp is a human monster, a born killer. But in a world ruled by the living dead, he's no longer the most feared predator, and he'll do whatever it takes to become that again. He plans to start by killing Kate.
Review: A cool concept with a vivid, refreshing take on zombies. David is a zombie, and most of the book is told from his POV. Then there's also Kate, his sister, who is still a human. I liked the zombie perspective, which was original and interesting at the same time. The book ranges from hilarious to gross to all-out horrifying.