Time for some mini-reviews! What are mini-reviews, you ask? As the title suggests, these are short reviews, consisting of one paragraph tops, about a book. It's a way to catch up on the books I've read a while ago, but never got around to reviewing.
Skinner
Tite: Skinner
Author: David Bernstein
Genre: Horror

Rating: 2 stars
Purchase: Amazon

For six close friends, a weekend away turns deadly when their vehicle skids off the road and crashes in a remote part of the Adirondack Mountains.

In the direct path of a blizzard, they are hurt, cold and scared, wondering if they'll make it through the night. But the group's luck seemingly changes when they take refuge in a small cabin.

Their plan is simple: wait for the storm to pass. But there is something else out there that has its own plans for them.

Invade. Reveal secrets. Invoke madness. Make enemies out of friends. Create chaos. And shed blood.

"The perfect horror novel." —-Cat After Dark Reviews

"Fast-paced, cinematic, and excellent. Horror fans gather around, it's time for another chilling tale from David Bernstein."
–Keith Deininger, author of Within and Ghosts of Eden

"A harrowing, brutal thriller, SKINNER is Bernstein at his best!" -Peter Giglio, author of SHADOWSHIFT
Review:  A group of six heads out during a snowstorm, and ends up in the path of a blizzard. They take refuge in a small cabin, but something out there, in the storm, wants to hurt them. The plot seems reminiscent of just about every other horror movie out there, but it does have original elements. However, the villain wasn't really terrifying, there was a lack of creepiness overall, and it just didn't feel scary enough for me.
The Ugly Stepsister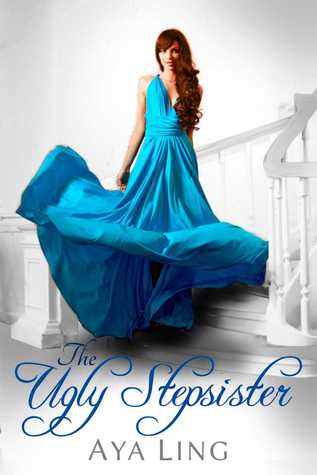 Title: The Ugly Stepsister
Author: Aya Ling
Genre: Young Adult, Fantasy
Rating: 4 stars
Purchase: Amazon
When Kat accidentally rips apart an old picture book, she's magically transported into the world of Cinderella–as Katriona, one of the ugly stepsisters! Life turns upside down now that she's a highborn lady and must learn how to survive the social season, including how to get through the door in a huge metal hoop skirt. To get back, she'll have to complete the story, right to the end of happily ever after. But the odds are huge: the other stepsister is drop-dead gorgeous, the fairy godmother is nowhere to be found, and the prince, despite being insanely hot, openly dislikes balls. Can she ever return to the modern world?
Review: A Cinderella retelling from the POV of one of the stepsisters. Surprisingly, it works. Kat is an adorable character, kind of clumsy, resilient, determined, and I hoped she'd be reunited with her family soon. The ending was a bit shocking, but I enjoyed it.

Awake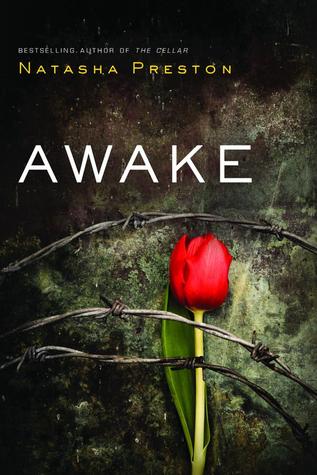 Title: Awake
Author: Natasha Preston
Genre: Young Adult, Mystery
Rating: 1,5 stars
Purchase: Amazon
Scarlett Garner doesn't remember anything before the age of four—but a car accident changes everything. She starts to remember pieces of a past that frighten her. A past her parents hid from her…and a secret that could get her killed.
Review: Very dissapointing book. The best friends don't act like best friends at all. The plot is cringe-worthy. The heroine is an idiot, the love interest is just plain creepy, it has instalove, and on top of that, the book suffers from a severe case of Mary Sue syndrome. How about hell no?