Waiting on Wednesday is a weekly meme hosted by Jill from Breaking The Spine that spotlights upcoming releases bloggers are eagerley anticipating. These can be debut novels, sequels, eBooks,…as long as they aren't released yet.
Click HERE to view all my 'Waiting on Wednesday' posts.
I'm waiting for…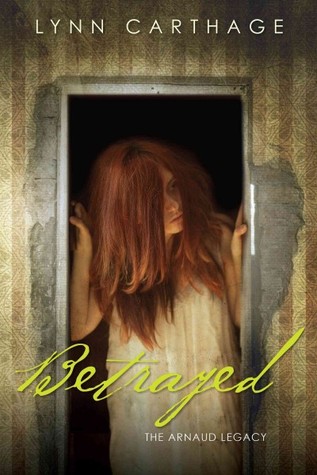 Title: Betrayed (The Arnaud Legacy #2)
Author: Lynn Carthage
Genre: Young Adult, Horror
When Phoebe Irving moved from San Francisco to my English country village, we discovered how much we have in common. We also realized that her family's home, the Arnaud Manor, has a twisted history that goes back centuries. Though the bloodthirsty Madame Arnaud is finally gone, a trip to the palace of Versailles in France proves that trouble still haunts us. With our friend Eleanor's help, we're trying to figure out the Arnaud legacy and our role in it . . . and whether the future holds the chance for Phoebe and me to make a real connection.

Boy meets girl. Obstacles arise. Love conquers all. You know the routine. But sometimes those you trust the most wind up betraying you.
Add on Goodreads.
I enjoyed the first book in this series, and look forward to the sequel. Only six more days!