Time for some mini-reviews! What are mini-reviews, you ask? As the title suggests, these are short reviews, consisting of one paragraph tops, about a book. It's a way to catch up on the books I've read a while ago, but never got around to reviewing.
The Casquette Girls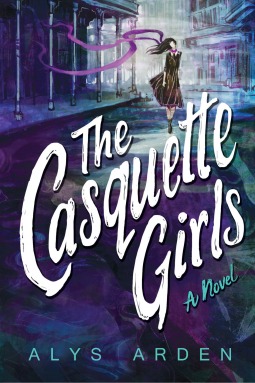 Tite: The Casquette Girls
Author: Alys Arden
Genre: Young Adult, Paranormal

Rating: 4 stars
Purchase: Amazon

Seven girls tied by time.
Five powers that bind.
One curse to lock the horror away.
One attic to keep the monsters at bay.

After the storm of the century rips apart New Orleans, sixteen-year-old Adele Le Moyne wants nothing more than her now silent city to return to normal. But with home resembling a war zone, a parish-wide curfew, and mysterious new faces lurking in the abandoned French Quarter, normal needs a new definition.

As the city murder rate soars, Adele finds herself tangled in a web of magic that weaves back to her own ancestors. Caught in a hurricane of myths and monsters, who can she trust when everyone has a secret and keeping them can mean life or death? Unless . . . you're immortal.
Review: An excellent YA read, in which the author manages to transport us to New Orleans, setting the atmosphere sublimely. The story is refreshing, original, and boiling with suspense. Some unpredictable twists, and the diary entries from Adele's ancestor added an extra layer of depth to the book.
Quiet Neighbors
Title: No Love Allowed
Author: Kate Evangelista
Genre: Young Adult, Contemporary
Rating: 4 stars
Purchase: Amazon
It's all fun and parties until someone falls in love in this modern fairy tale from author Kate Evangelista.

Caleb desperately needs a fake girlfriend. Either he attends a series of parties for his father's law firm with a pretty girl on his arm, or he gets shipped off to Yale to start a future he's not ready for and isn't sure he wants. And sadly, the last unattached girl in his social circle has just made the grievous mistake of falling in love with him. Fortunately, Didi, recently fired waitress and aspiring painter, is open to new experiences. As the summer ticks by in a whirl of lavish parties, there's only one rule: They must not fall in love!
Review: Loveable characters, lavish parties, excellent writing, and an amazing plot line. The characters are damaged, flawed, certainly far from perfect, and that made them very interesting. While fake boyfriend/girlfriend turned into love affair is a plot often played out, I still enjoy it. Excellent summer read.
These Vicious Masks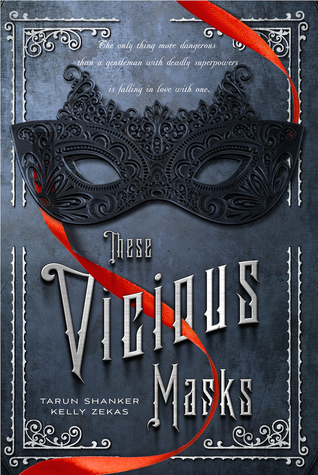 Title: These Vicious Masks
Author: Tarun Shanker & Kelly Zekas
Genre: Young Adult, Fantasy, Historical Fiction
Rating: 5 stars
Purchase: Amazon
England, 1882. Evelyn is bored with society and its expectations. So when her beloved sister, Rose, mysteriously vanishes, she ignores her parents and travels to London to find her, accompanied by the dashing Mr. Kent. But they're not the only ones looking for Rose. The reclusive, young gentleman Sebastian Braddock is also searching for her, claiming that both sisters have special healing powers. Evelyn is convinced that Sebastian must be mad, until she discovers that his strange tales of extraordinary people are true—and that her sister is in graver danger than she feared.
Review: An amazing, lush read with excellent characters and slow-burning romance. Think X-Men meets the Victorian era, and you're somewhat on track, although the book is much more than that. I would wholeheartedly recommend this book to just about anyone. Go read it. NOW.