Time for some mini-reviews! What are mini-reviews, you ask? As the title suggests, these are short reviews, consisting of one paragraph tops, about a book. It's a way to catch up on the books I've read a while ago, but never got around to reviewing.
Starters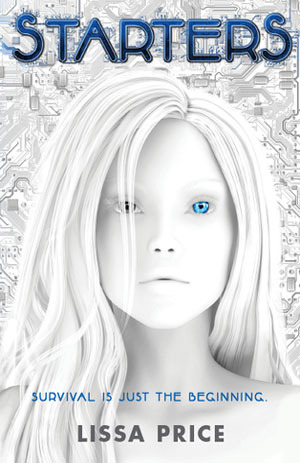 Title: Starters
Author: Lissa Price
Genre: Young Adult, Dystopian
Rating: 5 stars
Purchase: Amazon
HER WORLD IS CHANGED FOREVER

Callie lost her parents when the Spore Wars wiped out everyone between the ages of twenty and sixty. She and her little brother, Tyler, go on the run, living as squatters with their friend Michael and fighting off renegades who would kill them for a cookie. Callie's only hope is Prime Destinations, a disturbing place in Beverly Hills run by a mysterious figure known as the Old Man.

He hires teens to rent their bodies to Enders—seniors who want to be young again. Callie, desperate for the money that will keep her, Tyler, and Michael alive, agrees to be a donor. But the neurochip they place in Callie's head malfunctions and she wakes up in the life of her renter, living in her mansion, driving her cars, and going out with a senator's grandson. It feels almost like a fairy tale, until Callie discovers that her renter intends to do more than party—and that Prime Destinations' plans are more evil than Callie could ever have imagined. . . .
Review: This story completely blew my mind. It's amazing, from the concept, to the characterization, to how the plot developed, to the twists and turns that showed up every now and then. I loved this, and read it in one sitting, from start to finish.
Lies Beneath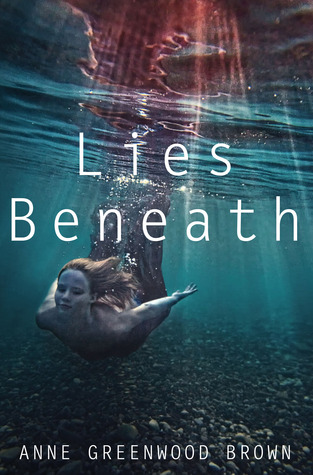 Title: Lies Beneath
Author: Anne Greenwood Brown
Genre: Young Adult, Paranormal, Mermaids
Rating: 2,5 stars
Purchase: Amazon
Fans of Amanda Hocking's novel, Wake, will dive into this paranormal romance featuring mermaids–the killer kind–and won't come up for air!

Calder White lives in the cold, clear waters of Lake Superior, the only brother in a family of murderous mermaids. To survive, Calder and his sisters prey on humans and absorb their positive energy. Usually, they select their victims at random, but this time around, the underwater clan chooses its target for a reason: revenge. They want to kill Jason Hancock, the man they blame for their mother's death.

It's going to take a concerted effort to lure the aquaphobic Hancock onto the water. Calder's job is to gain Hancock's trust by getting close to his family. Relying on his irresistible good looks and charm, Calder sets out to seduce Hancock's daughter Lily. Easy enough, but Calder screws everything up by falling in love–just as Lily starts to suspect there's more to the monster-in-the-lake legends than she ever imagined, and just as the mermaids threaten to take matters into their own hands, forcing Calder to choose between them and the girl he loves.

One thing's for sure: whatever Calder decides, the outcome won't be pretty.
Review: The book had an interesting premise, but fell flat. Calder turns out to be the same stalker-type we encounter in dozens of other YA books. There's insta-love, Calder is stuck-up, too sure of himself, and overall, not a likeable character to read about.
The Queen's Choice
Title: The Queen's Choice
Author: Cayla Kluver
Genre: Young Adult, Fantasy, Faeries
Rating: 3 stars
Purchase: Amazon
Magic was seeping out of me, black and agonizing. I could see it drifting away. The magic that would let me pass the Road to reach home again.

When sixteen-year-old Anya learns that her aunt, Queen of the Faerie Kingdom of Chrior, will soon die, her grief is equalled only by her despair for the future of the kingdom. Her young cousin, Illumina, is unfit to rule, and Anya is determined not to take up the queen's mantle herself.

Convinced that the only solution is to find Prince Zabriel, who long ago disappeared into the human realm of Warckum, and persuade him to take up his rightful crown, Anya journeys into the Warckum Territory to bring him home. But her journey is doomed to be more harrowing than she ever could have imagined.
Review: The book is interesting, and once you get past the first few chapters (it starts out okay, but turns boring rather quickly), make it through half of the book, and all the heaps of world building, then the story picks up. Unfortunately it waits too long for that moment, so while it's an okay read, it's nothing special. The world building intrigued me though, so I may have to pick up the sequel.