Time for some mini-reviews! What are mini-reviews, you ask? As the title suggests, these are short reviews, consisting of one paragraph tops, about a book. It's a way to catch up on the books I've read a while ago, but never got around to reviewing.
The Treachery of Beautiful Things
Title: The Treachery of Beautiful Things
Author: Ruth Frances Long
Genre: Young Adult, Fantasy, Romance
Rating:  4 stars
Purchase: Amazon
A darkly compelling mix of romance, fairy tale, and suspense from a new voice in teen fiction

The trees swallowed her brother whole, and Jenny was there to see it. Now seventeen, she revisits the woods where Tom was taken, resolving to say good-bye at last. Instead, she's lured into the trees, where she finds strange and dangerous creatures who seem to consider her the threat. Among them is Jack, mercurial and magnetic, with secrets of his own. Determined to find her brother, with or without Jack's help, Jenny struggles to navigate a faerie world where stunning beauty masks some of the most treacherous evils, and she's faced with a choice between salvation or sacrifice–and not just her own.
Review: This was a darkly mesmerizing story about the fae. The story mixes romance with great writing and some solid secondary characters. My only pet peeve was that Jenny, the main character, was rather bland. I do look forward to reading the next book though.
Inheritance of Shadows
Title: Inheritance of Shadows
Author: Janis Susan May
Genre: Horror, Mystery, Paranormal Mystery
Rating: 3 stars
Purchase:  Amazon
Aurora Mathis is coming home. Back to Merrywood, an estate she doesn't remember. Back to the house in which her father died by his own hand. Back to where she witnessed his death. Charles Mathis captivated millions of readers with a series of eerie fantasy novels before taking his own life when Aurora was just a toddler. Aurora tried to hide from his infamy but now she wants to learn about the man she never knew. She agrees to attend a convention honoring her father's work but on arrival is filled with a gnawing sense of unease and soon begins dreaming of the strange, inhuman beings who populated her father's books. When she starts receiving odd gifts and seeing mysterious robed figures in the halls of Merrywood, Aurora worries she may be losing her mind. As the days pass and the happenings around her turn from odd to dangerous, Aurora begins to wonder if the magical world her father created may not be completely fictional…
Review: This book was a 'meh' read. It had some good qualities. At times, it was creepy. Other times, it was laughable. Some of the characters lacked depth, others had sufficient depth, and even managed to be quite creepy. However, the book overall quite enjoyable, not the best, definitely not the worst.
Shadow and Bone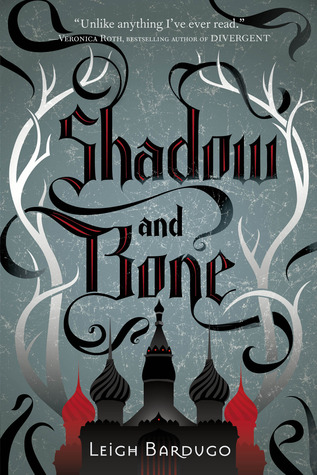 Title: Shadow and Bone
Author: Leigh Bardugo
Genre: Young Adult, Fantasy, Paranormal
Rating: 5 stars
Purchase: Amazon
The Shadow Fold, a swathe of impenetrable darkness, crawling with monsters that feast on human flesh, is slowly destroying the once-great nation of Ravka.

Alina, a pale, lonely orphan, discovers a unique power that thrusts her into the lavish world of the kingdom's magical elite—the Grisha. Could she be the key to unravelling the dark fabric of the Shadow Fold and setting Ravka free?

The Darkling, a creature of seductive charm and terrifying power, leader of the Grisha. If Alina is to fulfill her destiny, she must discover how to unlock her gift and face up to her dangerous attraction to him.

But what of Mal, Alina's childhood best friend? As Alina contemplates her dazzling new future, why can't she ever quite forget him?

Glorious. Epic. Irresistible. Romance.
Review: An excellent read. The author transports readers to a magical world crawling with monsters, magic, and power. The Darkling is easily one of my favorite villains of all tme. The writing is sublime, the world-building outstanding.