Time for some mini-reviews! What are mini-reviews, you ask? As the title suggests, these are short reviews, consisting of one paragraph tops, about a book. It's a way to catch up on the books I've read a while ago, but never got around to reviewing.
Swerve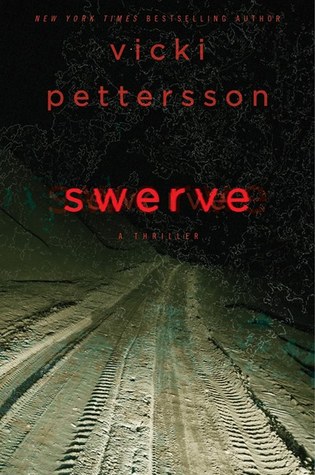 Tite: Swerve
Author: Vicki Pettersson
Genre: Thriller, Horror

Rating: 4 stars
Purchase: Amazon

It's high summer in the Mojave Desert, and Kristine Rush and her fiancé, Daniel, are en route from Las Vegas to Lake Arrowhead, California, for the July Fourth holiday weekend. But when Daniel is abducted from a desolate rest stop, Kristine is forced to choose: return home unharmed, but never to see her fiancé again, or plunge forward into the searing desert to find him…where a killer lies in wait.
Review: I didn't suspect a slasher book could be this good. I always thought the slasher genre would be something best kept to TV and cinemas, but I was wrong. The book is spine-chilling, and it's so fast-paced, poor Kristine keeps on stumbling from one dreary situation into another. Loved it.
Winterwood
Title: Winterwood
Author: J.G. Faherty
Genre: Horror
Rating: 3 stars
Purchase: Amazon
You'd better watch out!

No one in Anders Bach's family believed his old tales of Winterwood, a place where Krampus and his Wild Hunt rule a frozen land and where bad children don't get coal for Christmas, they get baked into pies or forced into slavery. But now the Yule Lads have kidnapped Anders's grandsons, and he has to rescue them before they're lost forever. Anders and his daughter must cross the divide between worlds and enter Winterwood, where evil holds sway and even the reindeer have a taste for human flesh. By the time the sun rises, they'll learn the awful truth about Winterwood: there is no escape without sacrifice.
Review: The good: the use of Icelandic folklore, in particular since I wasn't familiar with it. The writing was good too. The bad: characters weren't very realistic, and one character basically went from non-believer to believer in milliseconds. Entertaining, though, and since it's a novella, I finished it in no time.
The Silenced
Title: The Silenced
Author: Heather Graham
Genre: Mystery, Paranormal Mystery, Ghosts
Rating: 2 stars
Purchase: Amazon
Where is Lara Mayhew?

Lara, a congressman's media assistant, suddenly quits her job—and disappears on the way to her Washington, DC, apartment.

Novice FBI agent Meg Murray, a childhood friend of Lara's, gets a message from her that same night, a message that says she's disillusioned and "going home." To Richmond, Virginia. Meg discovers that she never got there. And bodies fitting Lara's description are showing up in nearby rivers… Could she be the victim of a serial killer?

Meg is assigned to work with special agent Matt Bosworth, a hard-nosed pro in the FBI's unit of paranormal investigators—the Krewe of Hunters. They trace the route Meg and Lara took more than once in the past, visiting battlefields and graveyards from Harpers Ferry to Gettysburg. Places where the dead share their secrets with those who can hear… As Meg and Matt pursue the possibility of a serial killer, they find themselves in the middle of a political conspiracy. Is there a connection? And who—besides each other—can they trust?
Review: I used to love Heather Graham's books when I first picked one up, but now I find myself liking them less and less. The plots are just so predictable. In this one, it was obvious what was going to happen next, and it almost seemed like a recap of a previous book. The characters were flat too, and difficult to connect with.