Time for some mini-reviews! What are mini-reviews, you ask? As the title suggests, these are short reviews, consisting of one paragraph tops, about a book. It's a way to catch up on the books I've read a while ago, but never got around to reviewing.
Time to Die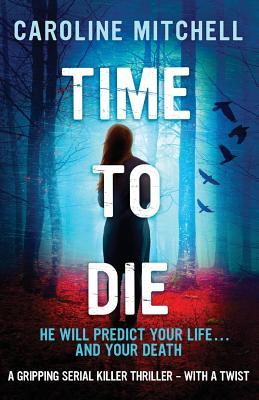 Tite: Time to Die
Author: Caroline Mitchell
Genre: Paranormal, Thriller

Rating: 4,5 stars
Purchase: Amazon

He will predict your life… and your death. Don't ever cross his palm with silver. He will reveal your most shameful secrets. He will predict your death. He is hiding a secret. He is hiding a monster. And all his predictions come true. Investigating a series of chilling murders, Detective Jennifer Knight finds herself tracking a mysterious tarot card reader known only as The Raven. As the death toll rises, Jennifer and her team build a picture of a serial killer on the edge of sanity, driven by dark forces. But these are not random killings. And the method behind the madness could be the most terrifying thing of all … Especially when it seems the death of one of their own is on the cards. Time to Die is an absolutely gripping serial killer thriller with a breath-taking supernatural twist. What readers are saying about Caroline Mitchell 'This is a fantastically written story that keeps you on the edge of your seat and I really didn't want to put it down' It's All About the Books 'I absolutely LOVED how Caroline tortured me as I waited for all to be revealed … With a brilliant cast of crime characters, and a plot that was enough to make me feel dizzy, this was a compelling book that I just couldn't get enough of.' Becca's Books 'If you're looking for a brand spanking new crime wave-breaker, then look no further than the obsessive-compulsive Detective Constable Jennifer Knight – a determined wearer of killer heels with an intuition like no other on the force' Little Bookness Lane
Review: I love serial killer stories with a paranormal twist, and "Time to Die" certainly didn't dissapoint. Jennifer Knight is one of the most intriguing detectives I've read about lately, and despite being strong and intelligent, I enjoyed how she also had some flaws. The serial killer in question was intriguing too, and I enjoyed how the author included tarot cards into the story. As a tarot reader, I loved seeing my two hobbies mix! The story was suspenseful from start to end, and I'm already looking forward to the next book.
Lost Girls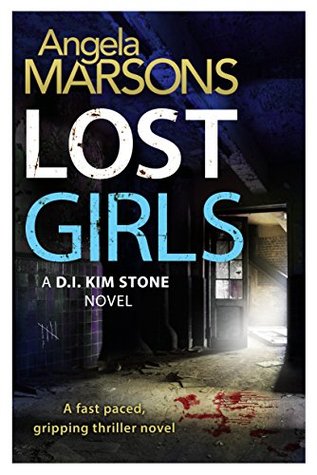 Title: Lost Girls
Author: Angela Marsons
Genre: Suspense, Thriller, Mystery
Rating: 5 stars
Purchase: Amazon
Two girls go missing. Only one will return.
The couple that offers the highest amount will see their daughter again. The losing couple will not. Make no mistake. One child will die.

When nine-year-old best friends Charlie and Amy disappear, two families are plunged into a living nightmare. A text message confirms the unthinkable; that the girls are the victims of a terrifying kidnapping.

And when a second text message pits the two families against each other for the life of their children, the clock starts ticking for D.I. Kim Stone and the squad.

Seemingly outwitted at every turn, as they uncover a trail of bodies, Stone realises that these ruthless killers might be the most deadly she has ever faced. And that their chances of bringing the girls home alive, are getting smaller by the hour…

Untangling a dark web of secrets from the families' past might hold the key to solving this case. But can Kim stay alive long enough to do so? Or will someone's child pay the ultimate price?

The latest utterly addictive thriller from the No.1 bestseller Angela Marsons.
Review:  I requested this one because the two kids kidnapped and only one returns plot reminded me of one of my favorite Criminal Minds episodes. Boy, I wasn't dissapointed in the least! The writing was excellent, the plot was brilliant and put me on the edge of my seat, and raised my heart beat to at least 150 for most of the book. The characters are amazing, the plot is fast-paced, the twists are surprising and all in all, this is an AMAZING book. If you love thrillers, I suggest you go read this one RIGHT now.
Sentinels
Title: Sentinels
Author: Matt Manochio
Genre: Horror
Rating: 4 stars
Purchase: Amazon
These are no ordinary killers.

They don't distinguish between good and evil. They just kill. South Carolina's a ruthless place after the Civil War. And when Sheriff's Deputy Noah Chandler finds seven Ku Klux Klansmen and two Northern soldiers massacred along a road, he cannot imagine who would murder these two diametrically opposed forces.

When a surviving Klansman babbles about wraiths, and is later murdered inside a heavily guarded jail cell, Noah realizes something sinister stalks his town. He believes a freed slave who's trying to protect his farm from a merciless land baron can help unmask the killers. Soon Noah will have to personally confront the things good men must do to protect their loved ones from evil.
Review: A fast-paced, gripping horror story set in 1870 that combines a great story with excellent characters. The time period, around the Civil War, was interesting too, and despite some historical inaccuracies, I did enjoy this. Horror the way it should be.