Time for some mini-reviews! What are mini-reviews, you ask? As the title suggests, these are short reviews, consisting of one paragraph tops, about a book. It's a way to catch up on the books I've read a while ago, but never got around to reviewing.
After Dark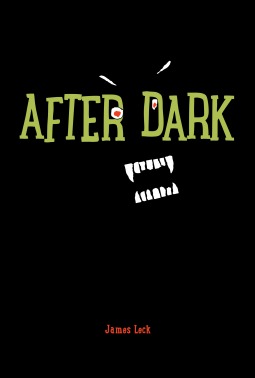 Tite: After Dark
Author: James Leck
Genre: Young Adult, Horror

Rating: 3 stars
Purchase: Amazon

Fifteen-year-old slacker Charlie Harker is stuck in the sleepy town of Rolling Hills for the summer, helping his mom renovate his great-grandfather's creaky old inn. It's not entirely dull, thanks to Charlie's new neighbor Miles Van Helsing, who insists there's paranormal activity happening in Rolling Hills. Charlie chalks it up to Miles being the town nutcase. But many townspeople are falling prey to a mysterious illness, and wisecracking Charlie quickly gets wise?: there's something sinister going on in Rolling Hills.
Review: Charlie is a refreshing character, sarcastic to a fault, but charming in his own way and I'm sure kids will love him. Miles Van Helsing is pretty awesome too, and the whole take on vampires/zombies is a great twist, but it all takes too long to get started. The start of the book is quite slow, and it takes too long for the action to get going. It's a light read, humorous and enjoyable, but not really that suspenseful.
Led Astray
Title: Led Astray
Author: Kelley Armstrong
Genre: Urban Fantasy, Paranormal Romance
Rating: 4 stars
Purchase: Amazon
Two brand new tales anchor this wide-ranging collection from one of urban fantasy's most successful authors. Here is the first time that best-selling fantasy, YA, and crime author Kelley Armstrong has had her stories collected from Otherworld and beyond. With her signature twists and turns, Armstrong gives a fresh spin on city-dwelling vampires, werewolves, and zombies, while also traveling further afield, to a post-apocalyptic fortress, a superstitious village, a supernatural brothel, and even to feudal Japan.

With tales that range from humorous to heart-stopping, these are the stories that showcase Kelley Armstrong at her versatile best.
Review: A collection of twenty-three short stories set in the paranormal worlds Kelley Armstrong has created. An eclectic mix, with urban fantasy series, ghost stories, some horror, it's also a mixed bag in terms of quality. Some of the stories were amazing, and memorable, but others were a bit so-so. I generally enjoy Kelley Armstrong's writing, but I prefer her novel-length works.
The Haunting of Melmerby Manor
Title:  The Haunting of Melmerby Manor
Author: David W. Robinson
Genre: Paranormal
Rating: 3 stars
Purchase: Amazon
A haunted manor house and an angry, violent spirit.

It's all in a night's work for paranormal investigator, Lady Concepta Rand-Epping and her friends, Pete Brennan and Kevin Keeley. But when the nerve-jangling events at Melmerby Manor turn up 25,000 pirate video discs, matters become even more complicated.

Then the discs disappear and a body is left in their place. Aided by Sceptre's ghostly butler, challenged by sceptical police officers, threatened by vicious gangsters and the rampaging ghost, their very lives are on the line as they attempt to uncover the dark secrets behind.

THE HAUNTING OF MELMERBY MANOR

A supernatural mystery with a serious vein of dark humour.
Review: Three unlikely allies advertise their services for paranormal investigations, and their first case is Melmerby Manor. The book is a bit of a mixed bag of genres. You have the ghost story, which was without a doubt the most interesting part of the book, but there's also a detective story, and even some romance going on. It seems like the book itself doesn't really know where it's going. The humor was fun at first, but becomes tedious after a while. The mystery wasn't that complicated either; I had expected more.