Waiting on Wednesday is a weekly meme hosted by Jill from Breaking The Spine that spotlights upcoming releases bloggers are eagerley anticipating. These can be debut novels, sequels, eBooks,…as long as they aren't released yet.
Click HERE to view all my 'Waiting on Wednesday' posts.
I'm waiting for…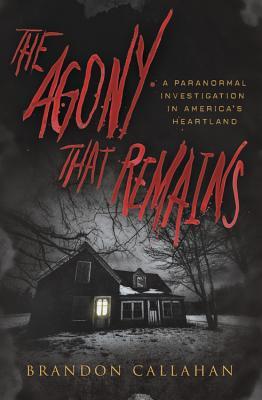 Title: The Agony That Remains
Author: Brandon Callahan
Genre: Nonfiction, True Haunting
In the northeast corner of Oklahoma, where the deadly path known as the Trail of Tears ended and where one of the world's large clusters of ley lines intersect, there's a place of extreme paranormal activity that has received little attention from the outside world. Join Brandon Callahan and his crew as they investigate the horrifying legacy of a bloody and brutal past, where generations of families have been terrorized by ghosts, demons, UFOs, little people, Bigfoot, and countless other paranormal manifestations.

Teaming up with a family who has been driven from their land, Brandon and his crew discover energies that have no fear. As dark forces begin taking hold of the investigators' lives, Brandon must attempt to salvage what's left of his team's—and his own—sanity.
Add on Goodreads.
I absolutely love books about hauntings, especially real life accounts, so I'm dying to read this one. Luckily, I got an ARC. 🙂